Description
Equinox Low Level Light Therapy (LLLT)
The Equinox Low Level Light Therapy (LLLT) is a non-invasive, pain and stress-free Meibomian Gland & Dry Eye Treatment for all patients regardless of skin type. No gel is required and both upper and lower lids are treated simultaneously, using direct and indirect Photobiomodulation, during the typical 15-minute application.
Our technology utilizes specially designed LED lights to deliver focused light of a specific color that target the cellular power plants of the cells – the mitochondria, via comfortable wearable mask technology. This photobiomodulation stimulates production of ATP – the energy that powers the cell. Our exclusive Mask technology places the LEDs 5-10mm from the skin, optimizing treatment.
LLLT technology has been used in medicine for over 10 years but only until recently did doctors discover its benefit for the Dry Eye patient, as well as several other eye conditions.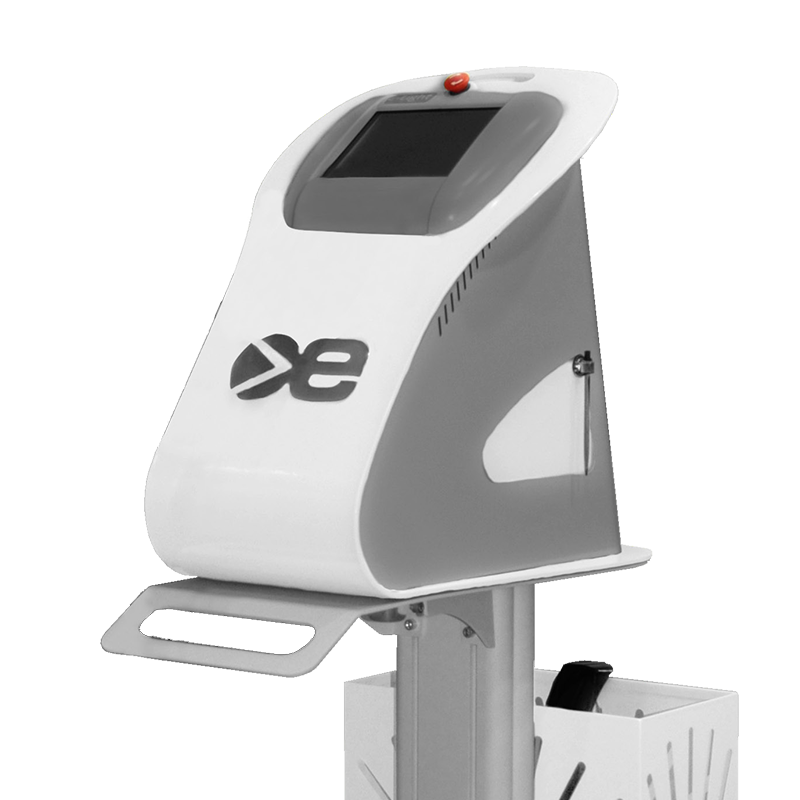 Dry Eye Treatment
Treatment parameters safely managed by on board software. Multiple ophthalmic treatment possibilities. Dermatological treatment option also available.
Available Treatments with LLLT Technology
– Dry Eye / MGD
– Chalazion
– Rosacea
– Demodex
– Blepharitis
– Post Blepharoplasty
Benefits of Low Level Light Therapy (LLLT)
LLLT therapy is easy. The automated treatment software calculates the energy and duration of the process.
The painless, 15-minute procedure provides a comfortable patient experience with no gel required.
A unique, patented LED mask treats the upper and lower eyelids simultaneously for greater MGD pathology coverage.
LLLT is capable of producing results for the patient from the first treatment. In many cases, 1 or 2 treatments are enough.
The instrument and software are upgradeable so you will always have the latest generation of equipment with new opportunities for innovative treatments.
Minimal economic commitment and low per patient costs make LLLT a great option for those launching dry eye services or adding to an existing dry eye practice.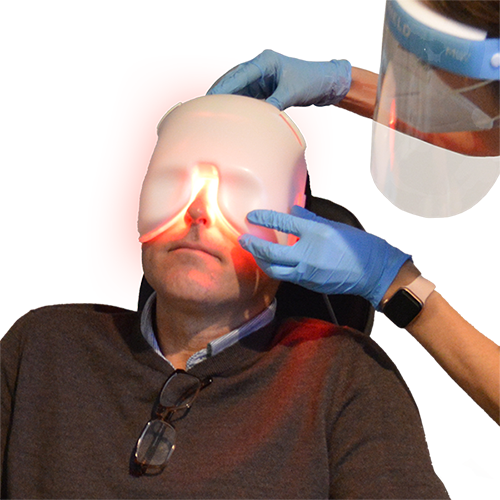 Equinox Masks
Red Light
Stimulates production of collagen and elastin – Red light is absorbed by mitochondria and stimulates ATP increasing cellular action, enhancing its activity.
Yellow Light
Specific action on the lymphatic system—Yellow light stimulates cells' metabolism promoting a detoxifying action to relieve swelling conditions.
Blue Light
Purification action—Blue light is recognized to be the ideal wavelength to solicit porphyrins to obtain a bacteriostatic effect with a consequent elimination of bacteria.
Details
PRICE INCLUDES: 1 Mask (250 Treatments) $3750.00 Value
| | |
| --- | --- |
| Main Control Unit: | |
| Dimensions | 16" x11" x17" |
| Weight | 55 lbs. |
| Optional Cart: | |
| Dimensions | 23" X 22" X 27" |
| Eye and Face Mask LED LLLT Wavelengths: | |
| Red | 633 nm |
| Blue | 400-450 nm |
| Yellow | 560-580 nm |
Payment & Security
Your payment information is processed securely. We do not store credit card details nor have access to your credit card information.